Meditation & Healing Classes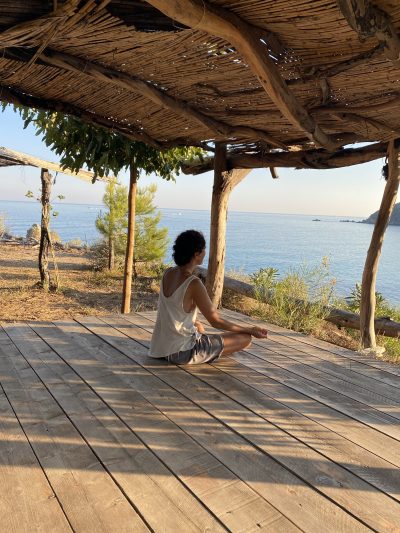 Meditation, when practiced regularly, is a proven method for being more grounded, energized and dramatically reduces physical and mental stress.
With the Meditation & Healing Classes we teach you simple meditation and healing techniques that you can use every day to improve your quality of life in today's hectic, stressful world! These techniques help you feel more grounded, energized and dramatically reduce physical and mental stress that might be the root cause of your physical or mental ailments. 
Meditation Helps With:
Inability to Switch Off
Being More Focused
Quieting the Mind
Sleeping Issues
Getting Motivated
Plus physical benefits which have been found for many health conditions, including heart disease, cholesterol, high blood pressure, insomnia, chronic pain, cancer, and immunity
Meditation can change your life in so many ways. Rather than react to life you can be more in the flow. The Healing techniques will bring about more energy and greatly improved health.
Join our growing private Facebook Group 'BE MINDFUL TRIBE SAINT TROPEZ' we share precious learnings with friends from different nationalities plus the basics and the benefits of Meditation, to help us stay centred in times of stress and mindful in everyday activities.
"Today I am more focused on my body and how I feel, and less on my mind and worrying." …AK, Oslo
NOW ALSO ONLINE for you to enjoy in the comfort of your own home or from wherever you are! Otherwise join us for a meditation class at a time that suits your schedule! Write me at  info@chiarahealing.com or contact me via Mobile: +39 3758084600 or Whatsapp: +33 (0)6 35392055 to arrange a class for you to join.
Get a meditation CD to start right now! To introduce you to the basics of meditation, before guiding you to more advanced tantric practices, I invite you to head to the shop and order the Enlighten AcuEnergetics® Volume 1 – originally Taoist meditation practices which focus on stilling the mind and opening the heart. You might like to explore the more advanced ancient practices of Judaic origin for opening the light body, which were practiced thousands of years ago. Just keep in mind that these advanced practices need a deeper understanding and are best practiced live (& onilne as well now) with my guidance.
Or find the AcuEnergetics® Meditations on Spotify, iTunes, YouTube and others.
Emma K. - French-Norwegian
'It's been wonderful – all the tools that you have shared, all of your support. It's helped me experience more acceptance and trust going through difficult times.'
Amanda K., Food Entrepreneur - Denmark
'Taking on the challenges in my business with more ease has been so helpful! Thank you again for your generosity Chiara. Keeping the connection up with our community in Oslo!'
Ingrid P., Sustainable Fashion - London
'So happy you went online and finally had the chance to practice with you connecting in from London. Loved all the tips that helped to improve my practice and feeling so much better.'
Meditation & Healing Sessions (including virtual):
€100 per 1 hr
€50 per 30 minutes
Book a minimum of 1 hr.
Meditation & Healing Sessions Packages (including virtual):
4 hr €400 full price. Special package discount €376 (save €24)
6 hr €600 full price. Special package discount €552 (save €48)
10 hr €1000 full price. Special package discount €900 (save €100)
Virtual Bonus – 15 min. Extra Time on your first virtual session (€25 Bonus).
Refer a friend: 10% discount.
Book Now
Please get in touch using the contact form below.