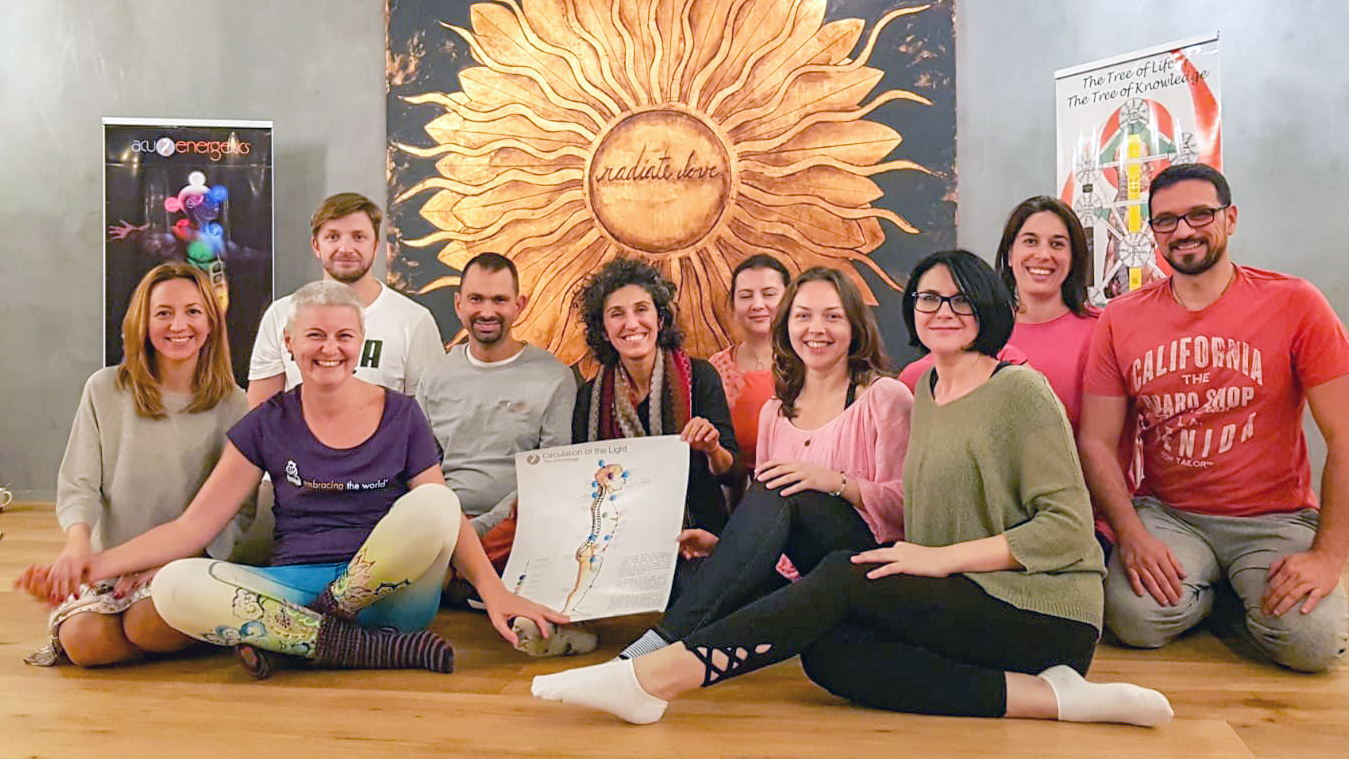 Learn a revolutionary energy healing modality from Australia!
Certification classes available in the French Riviera, now also in Montecarlo, and other locations in Europe!
Take a bold step and become certified and begin to practice right away on friends and family.
This amazing modality is truly incredible and anyone can do it. No special skills or talents required.
You'll be able to heal things like burns, headaches, sprains, stomach pains, period pain, colds & flu, as well as low energy and a low immune system right away.
An Example:
Have you ever walked into a room and without speaking a word, felt like you could cut the tension with a knife? You're not being psychic – you're feeling the energy transmitting invisibly between people.
We have developed tangible and practical techniques to teach you how to feel this energy, primarily for healing in the body. When you can feel, you can heal.
Are you a wellness or healthcare practitioner curious to learn a revolutionary energy healing method  that can help your practice and be more effective with your clients?
In this training you will learn about the electrical system in our bodies, how it operates and how it all actually makes sense.
Or perhaps, you simply want to learn something that will help your own health, give you the tools to understand yourself on a deeper level and how you relate in the world?
No matter what you choose, to becomae a practitioner or simply wanting to learn, these unique and practical tools will make a difference in your life in so many ways.
No prerequisites necessary for participating, just a willingness to learn a new and highly useful tool for life.
Click here to find out more about our Level 1 'Skills for Living' Workshop. (Downloadable PDF)
Click here to find out more about our Level 2 'Inner Alchemy' Workshop. (Downloadable PDF)
´True healing only begins when the electric flow is restored and this is true for both the body and the mind.´
…Kevin Niv Farrow Founder, AcuEnergetics®
Watch this video and listen to what some of the students say about the Level 1 Workshop.
If you'd like to chat more about this, or you would like to organise one in your area, just drop me a message or contact me +33635392055.